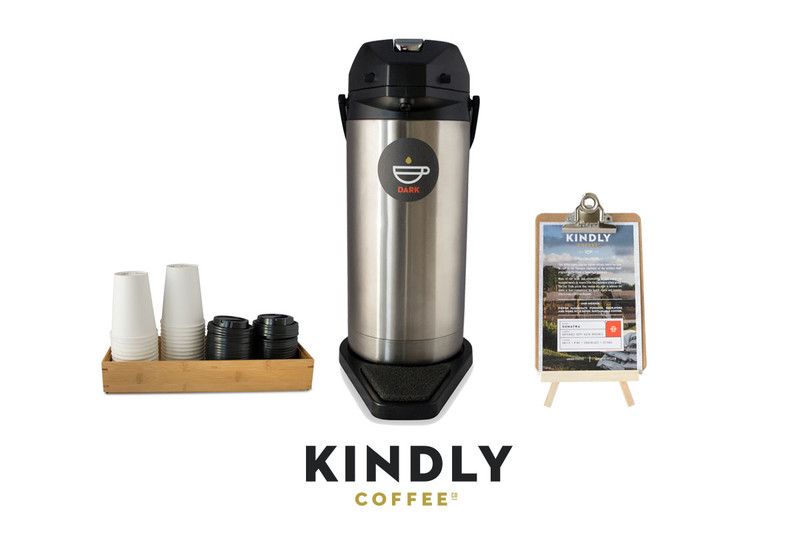 Coffee Catering When You Need It

Minneapolis' best organic coffee, brewed and delivered to your event.
Get $10 off your first order.* Use code KINDLY10 at checkout.Kindly Coffee delivers the best tasting organic coffee to events and meetings in Minneapolis. Equipped for events of any size from meetings to conferences, we make sure your coffee is delicious, hot and easy to serve.

Delivering to the Minneapolis-St. Paul Area Only.
Get started